In a world awash with so many cheap conveniences, it's often difficult to find places that reconnect people to each other and nature. Recently, the "eco" lifestyle movement has emerged to counter this prevailing trend. Working with the theme "Lifestyle of Health and Sustainability" (or LOHAS for short), ecomo in Tsujido hopes to support a new, ecological lifestyle.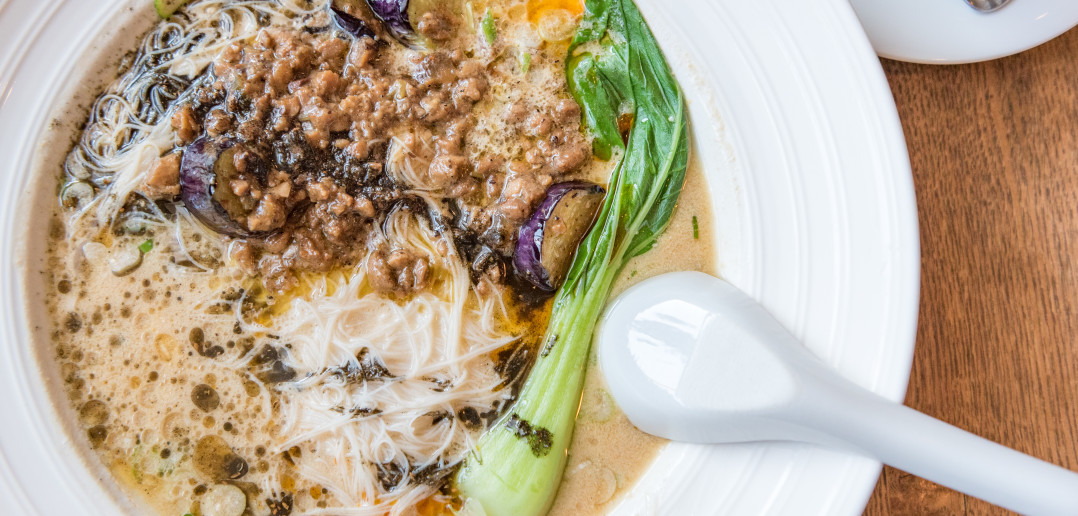 Ecomo operates from a prefabricated warehouse with the large letters "ecomo" witten on the side. It is only a 15-minute walk from Tsujido Station. Ecomo's managing company is an architectural firm whose goal is to create "houses friendly to the earth and to people." On the opposite side of the road is another warehouse which is home to the restaurant. The building is larger than it appears on the outside, and almost feels like a small mall. The restaurant shares its space with an eco-friendly shop that deals with organic and natural cosmetics, clothing, and other goods called "aHHHa"; a bakery that uses only natural ingredients called  "marumaru"; and a housing show room.  
The restaurant has a spacious interior that is well lit with wooden tables to help give it a warm atmosphere. Menu items only use organic ingredients and about half of the items are vegan. There are eight lunch sets with the Mapo eggplant Dandan Menfu Sanuki udon being especially good. Free of meat, the mapo eggplant's soup uses refreshing homemade black oil with a hint of pepper. You can choose from one of three possible appetizers for the set lunch. The salad with carrots and vermicelli stood out as having a uniquely robust taste. A buffet of soup, rice, and freshly baked bread from the neighboring bakery marumaru is available. The portions are enough to satisfy most. With the set you can choose a drink from a wide selection of options, including organic ginger ale and organic coffee.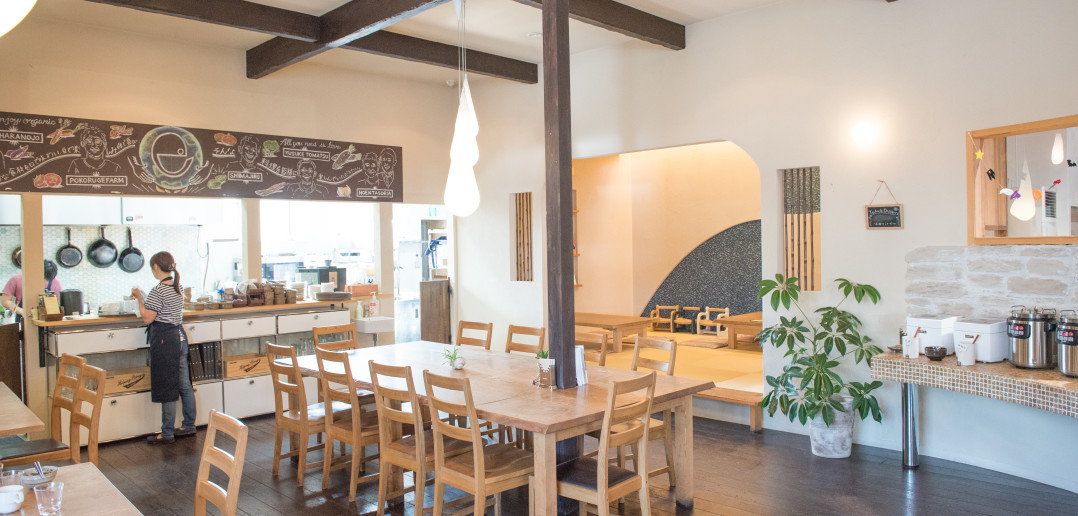 Ecomo is also very accommodating to young children, with a space for them to freely enjoy their meals and drinks. It's good to know that such delicious food can be both good for your body and for the environment. You'll definitely want to come back for more.
Address
城南5-6-20 藤沢市 神奈川県
0466-37-3022
Hours
11:00~14:00L.O
Closed Mondays