If you are a fan of good barbecue, the recently opened Hanasaki Butchers Store will undoubtedly appeal to you. Its concept is based on Argentine-style barbecue, where friends and family gather around the grill to share good food and conversation. The open kitchen and warm atmosphere go a long way toward conveying that feeling.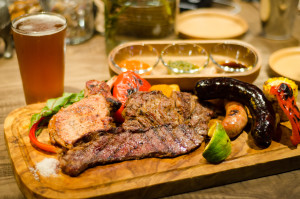 The restaurant's signature offering is its wet-aged meats, which are stored for a few weeks in the fridge until deemed the perfect tenderness. A custom-made, charcoal-fired grill which can be raised or lowered incrementally insures the meats get cooked just right. The most popular menu item–for good reason–is the reasonably priced Asados Arrangement (M, serves 2, ¥2600; L serves 3-4, ¥4600), a combination of chef-recommended choice cuts of meat like Aussie strip-loin, US Angus beef, Canadian pork chop loin, assorted sausages and more. Another impressive choice is the Home-made Charcuterie (M ¥1500 / L ¥2800) featuring smoked duck, blood pate de campange, Mochibuta ham and other shop specialties. The portions are sizable enough for all to get their fill while sampling.
For alcoholic beverages, New World wines dominate. There are six red, white and sparkling wines available by the glass (¥550〜) and a full page of over thirty bottled wines (¥2800〜). On tap are two craft beers (S ¥600 / L (US pint) ¥950), at least one of which is dedicated to local Kanagawa beer. Asahi Super Dry (US pint, ¥600) as well as cocktails (¥600〜) are also served.
With seating for about 15 at the bar and 18 at tables, the restaurant is suitable for visiting solo, with a date or even in a large group. It's located just minutes from Sakuragicho Station.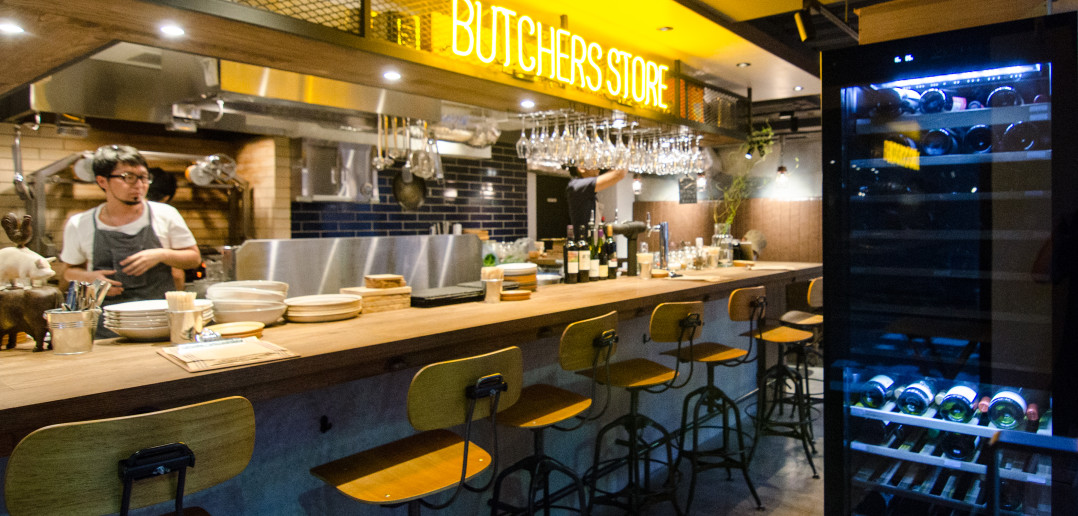 Address
Naka-ku Hanasakicho 2-69-6
045-250-3774
Hours
12:00-15:00 / 17:00-23:30