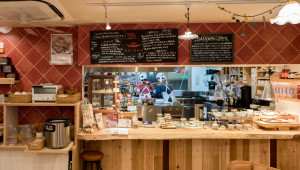 Finding vegan restaurants close to downtown Yokohama can be a bit of a task. But located just a short walk away from Okurayama Station, vegan cafe and restaurant Sairam offers a healthy variety of deli options, sweets, and drinks.
A fermented brown rice (which is high in nutritional content and often used to help detox) and miso soup set is available for ¥500, with free refills on the rice. All of the deli items are priced at ¥450 per 100g portion. Though the selection changes slightly each day, you will find mouth-watering teriyaki hamburg made with soy protein and oatmeal, deep-fried radish steaks, natto spring rolls, lotus root cutlets, sautéed eggplant, and more. Among the drinks on the menu are decaffeinated cereal coffee (¥450), herbal teas (¥450~), soy latte (¥600), lassi (¥750) and smoothies (¥800~).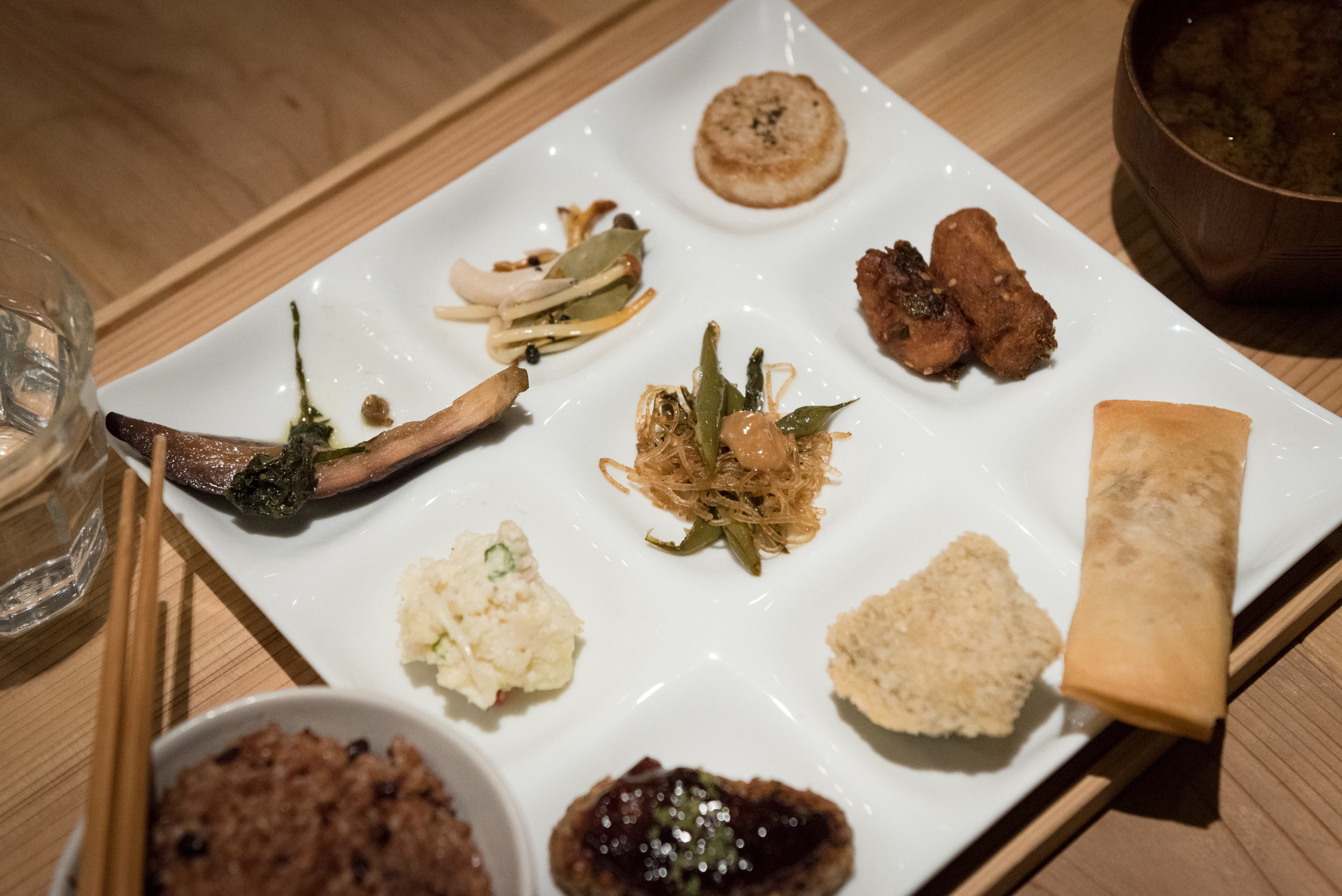 For those with a bit more of a sweet tooth, Sairam offers a popular French toast set (¥1,500) served with soy ice cream and coffee. There is also an option to get a sweets set (¥700) with either a seasonal fruitcake or muffin (some gluten-free sweets available) and your choice of herbal tea or coffee. If you want a quick bite, various muffins (¥380) are available for individual purchase. You can choose to eat everything there or get your meal to go.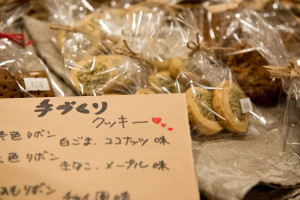 Guests are required to remove their shoes giving the charming interior a homey feel. The cosy ambiance is perfect for intimate gatherings, a date night out, or afternoon lunch with an old friend. With branches now in both Kamakura and Ogikubo, Sairam is one new vegan chain that we hope continues to expand.
Address
横浜市港北区大倉山3-1-8
045-531-2777
Hours
Mon-Sat 9:30-19:00(L.O.18:30)
Sun & Holidays 9:30-18:00(L.O.17:30)
Deli menu available 11:30~17:00